from : http://www.germanscooterforum.de/topic/260697-14th-challenge-scootentole-marcillat-june-8th-2013/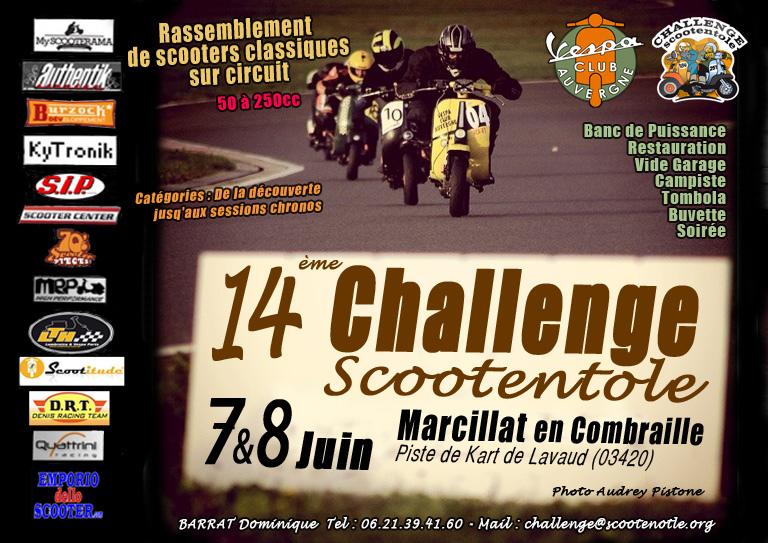 The Vespa Club d'Auvergne and Scootentole present the 14th Challenge Scootentole, held from the 7th to the 9th of June 2013, and organized on the Lavaud track located in Marcillat en Combraille (03 - Auvergne) !!
Categories and registration

- Driver: C1/C2S/C2L/C3/C4/C7 (Including insurance): 65uro (75 65euro on the spot)
- Additional category: +20euro
- Non-driver visitor (at least 1 night on the campsite, including facilities and breakfasts): 10euro


Don't forget to bring a copy of a less than 1 year old "medical certificate" and copy of your driving license.
Both are required for our insurance to cover you (civil and physical) on the Saturday.
There will be a dyno available for free !